Porsche Panamera Sport Turismo, the Panamera 5 seats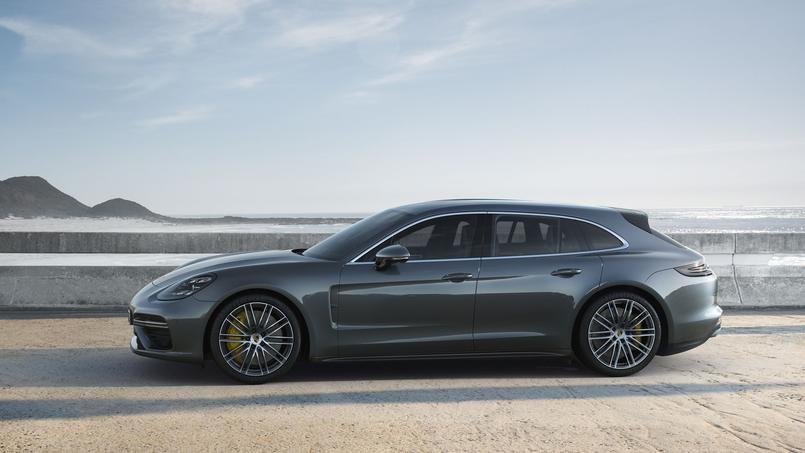 Announced by the Sport Turismo concept revealed at the Paris Motor Show 2012, the Panamera Sport Turismo made its first public appearance at the Geneva Motor Show which closes on Sunday 19 March. Compared to the Panamera launched at the end of 2016, the main difference concerns the treatment of the rear part less inclined and referring to the architecture of a station wagon. Compared to the limousine, the height is increased by 5 mm while the length remains unchanged at 5,049 mm. In fact, some may find Sport Turismo less graceful than its sister.
The Panamera 5 places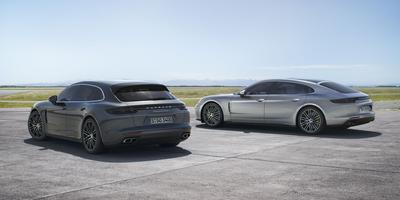 Another unique feature of the new model is the presence of an adaptive spoiler on the rear window. Its inclination varies according to the situation and the driving mode. Three positions have been defined to reduce the air resistance and thus the consumption or improve the stability. The angle of the spoiler varies from + 26 ° to -7 °. This last retracted position is active up to 170 km / h. Beyond this speed, the spoiler angle automatically changes to 1 °, in the Performance position. In Sport and Sport Plus mode, the Panamera (Porsche Active Aerodynamics - PAA) aerodynamics device turns the spoiler at 26 °.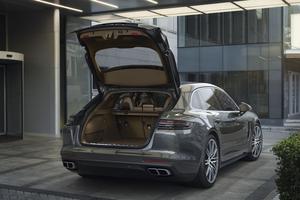 The Panamera Sport Turismo makes sweet eyes to the family fathers since the rear space can now accommodate three people. Of course, the central place will have to deal with the transmission tunnel but the Panamera can now fulfill the function of true family. The large tailgate at the lower loading threshold also benefits from a volume of boot increased by 20 liters (520 liters) compared to the other model. Functionality has been given special attention since the three folders can be folded together or separately in 40/20/40. By folding all the backrests, the cargo area is almost flat, the cargo volume reaching almost 1,390 liters. Porsche also thought of improving the daily life of the users: the trunk will be able to receive as an option a 230 volt socket and a pack of storage integrating two rails of fixing and eyelets of coupling.
For the rest, the characteristics remain identical to the Panamera launched in recent months. The range consists of five models: Panamera 4, Panamera 4S, Panamera 4S Diesel, Panamera 4 E-Hybrid and Panamera Turbo. These versions are associated with the all-wheel drive and the 8-speed PDK gearbox. The S versions are fitted with a three-chamber air suspension.
The commercialization of Panamera will take place on 7 October. The range will start at 100 367 euros in Panamera 4 version (V6 of 330 hp). The version Panamera 4 E-Hybrid Sport Turismo (462 ch) will be displayed from 114 782 euros.